Partnerships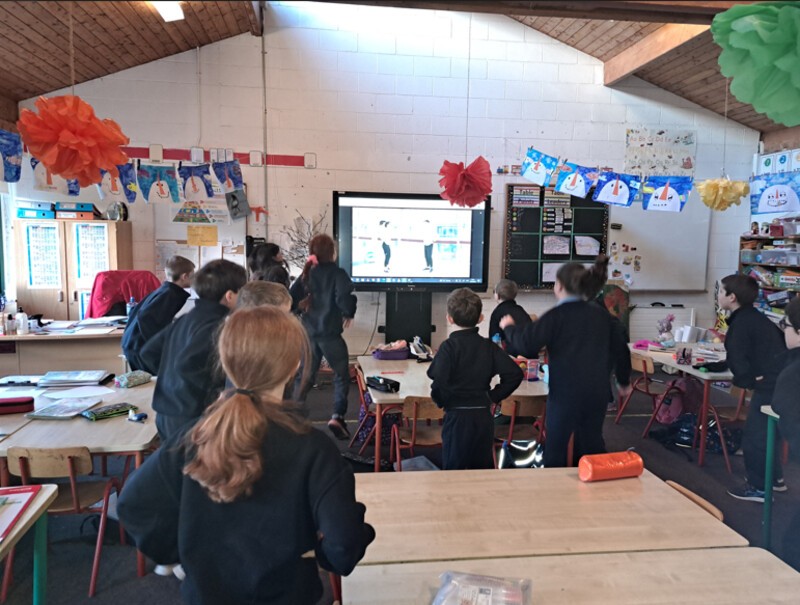 Being physically active is a core component of good health and well-being. By encouraging children to take part in physical activity and active games we help them develop good habits, which will prove invaluable throughout their lives.
Parents
Physical activity is encouraged both in school and at home. Active homework is given on PE days where the children can choose activities from a chart.
Sports Day takes place every year and parents are invited to get involved on the day.
Parents are also invited to accompany the children on the different school outings which take place in each class. (Ardgillan Tree Trail, Botanical Garden Sculpture Exhibition, Slieve Gullion Mountain walk)
Community
Our school is linked in with many organisations within the local community.
O' Dwyers GAA Club - Anthony (external coach) develops the children's Gaelic and hurling skills from Junior Infants right up to Sixth Class.
Tennis Ireland - Dan (external coach) develops the children's tennis skills.
FAI - External coaches come throughout the school year to develop the children's soccer skills.
National Organisations
The Irish Heart Foundation have made active transitions easily accessible within the classroom setting. All teachers can access the online resources and Bizzy breaks which are a great way to get the children active during lesson transitions.
Fyffes Fit Squad Challenge - all classes are competing to get as many banana points as they can. There are ten exercises to choose from on the website. On a Friday these exercises are submitted along with photographic evidence of the teachers and children doing the exercises. So far we have 234 Banana points for our school. Having only began this challenge at the start of January, we are slowly but surely climbing up the leaderboard!
National Initiatives
School Programmes/Initiatives
St. Benignus Day is celebrated every year on the 9th of November. This year Skippy John was was invited into the school to teach the children some different skipping techniques.
The Green School's Committee are actively encouraging and promoting ways to make our school a greener and safer place.

St Benignus NS, Balscadden, Ring Commons, Balbriggan, Co. Dublin 01-8412579